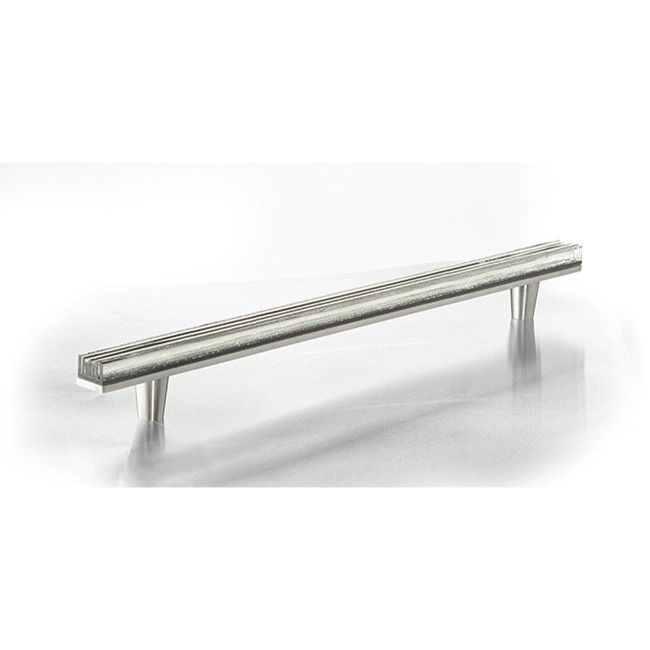 Jazz Appliance 18'' Pulls is beautifully designed stunning accents for Residential Rated refrigerators, dishwashers, beverage coolers, and ice machines.
Appliance Pulls coordinate and crystallizing pattern which changes to reflect the ambient light and surrounding colors. Each piece was designed to compliments Contemporary, Modern and Transitional cabinet styles.
Can be used in combination with our other knobs & pulls creating that mix of elegance.

PRODUCT INFORMATION:

Item # : JAP18
Size: 18'' L x 1'' W x 2.5'' Projection
Install: Vertically or Horizontal
Available in Colors: Aqua Marine – Bombay Blue –
Garden Green - Golden Eyes – Love That Red -
Mink - Perfect Pink - Purple Haze – Snow White –
Stormy Black.
Finishes: Polished & Satin Nickel Stainless Steel
Includes: (2) 8-32 x 1 Cross Slotted Screws
For use: on residential rated appliances
Hand-Made in the USA of Sustainable Materials
Price: $584.00 Satin Nickel Stainless Steel
Price: $642.00 Polished Stainless Steel